Welcome to Breck & Vale Clothing Co.
Follow our NEW Instagram page @bvclothingcompany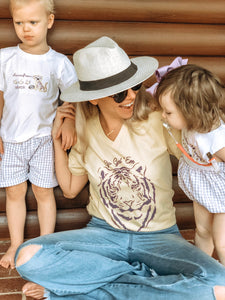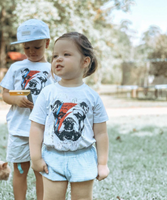 Thanks for stopping by!
Check out Our Story to see why these two are the reason Breck & Vale Clothing Co. was created. We are so grateful for your support as we giveback to the hospital that kept our hope alive.
Then take a look around our collections to find the perfect outfit for this weekend! Whether its date night, chasing toddlers around the soccer fields, or the sacred trip to the grocery store (preferably alone)... we've got you covered!
Because life is too short to wear boring clothes!!!
Our Story
What our customers are saying....
Let me tell you about Breck & Vale and the driving force behind it. Valerie Owens strives to offer the best quality clothing and hats, she creates the t-shirt designs using her own ideas, all while juggling the mom life. I have witnessed first hand what it takes of her. And I promise you, you will never be disappointed! She is literally the best. While you shop, please keep in mind the entire purpose of B&Vclothingco. Shop LOCAL and shop SMALL

shelley
I love all clothing from Breck and Vale. everything is super soft, true to size, light weight. Great quality, friendly & great service. Glad to show the support when I can& share the word.

holly
Just got my Pink Lenny and it was so much more than I had expected. It's the most beautiful hat I have ever seen. Makes my heart so happy!

lora